Don Ohakwe is a businessman and former Imo State House of Assembly Peoples Democratic Party (PDP) Aspirant. In this interview with PEOPLE AND POWER Editor-in-Chief, Ikechi Enwereji, he speaks on the forthcoming presidential election, saying despite being a PDP member he is working for the Labour Party Presidential Candidate, Mr. Peter Obi. He also commended President Muhammadu Buhari for signing the 2022 Electoral Act among other issues of national importance.
 What is your take on the current state of Nigeria as a country?
The whole system in the country is shut down. We need to move forward, we need to try and see how we will better the country. We need to put the right people in places of authority. If we allow bad people to take over our affairs, the decisions they will take will have an effect on all of us. So we need to sit down and put the right people in place of authority.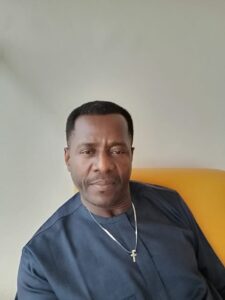 The presidential election will come up on February 25 this year. We have 18 presidential candidates. Who is your preferred candidate and why?
You cannot see daylight and follow darkness. Everybody knows that it is time for the South East to take the mantle of leadership. Peter Obi has stood out among other candidates. We have watched the antecedents of these other candidates. I have taken my time to monitor the three leading candidates, Atiku, Tinubu and Obi.  Obi is the only governor in the history of Nigeria that has kept money after eight years in office. That is a record-breaker. Obi kept money in three different banks. And you know why I like him, he will tell you to go and verify.
There are several reasons why we should vote for Peter Obi. One, he is young. Two, he has a good track record. Three, anything he tells you, he wants you to go and verify.   The other two candidates, Atiku and Tinubu are old.  To me Tinubu is old and he should give room to younger people.  He is also on Muslim-Muslim ticket, which cannot work in Nigeria. Atiku if you remember in 2013-2014, he was the one who went out of the PDP Convention to form a newPDP with others and insisted that power must return to the north. He took out Kwankwaso, Tambuwal and others saying the power must return to the north. He should realize that after eight years of the north, power must shift to the south.
So I have 100 percent support for Peter Obi. In essence, me and my household are backing Obi because we know he meant well for the country and the people of Nigeria. With Obi, a good government is coming.
Despite all you have said, some people still believe that Obi lacked the structure to win the presidential election. What is your take on this?
You know in this life, you must count one before you count two. And the reason I like that young man is that he said and I listened, he said when he won the governorship election in Anambra State, APGA had no ward, not even local government, APGA didn't have a Ward in Anambra State. He said immediately after he moved in there many people started moving in.
So, the issue of structure is no excuse because what we are looking for is a leader. Once the leader leads well, others will follow. When he doesn't steal and he doesn't pad anything, who are you to pad?
What is your advice to the electorate as we set up for the election in a few weeks' time?
I have been motivating the youths, spending my own money to tell them to obtain their PVCs and move out and vote on Election Day. I have been telling them to vote and monitor their votes to the point of transmission. The introduction of BVAS is the only thing I like about President Muhammadu Buhari's government.  His signing of the Electoral Act is also a fantastic one by the president. So, the era of rigging may be over.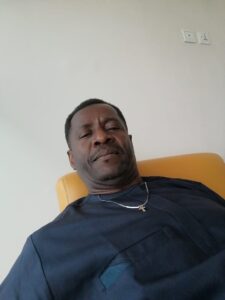 Are you worried that all the governors and some leaders in the South East are not backing Obi?
I am not worried, before February, you will see changes. I am not bothered. I believe most of them that are not in support of Obi now are doing so because of what they think they will get. They are fighting for their stomachs. They are trying to protect what they have been promised. Let us forget them, at the right time they would align. I am a PDP man but, in this election, I will vote for Obi because he has credibility.
 There is an allegation that some powerful people are pressurizing INEC to drop the use of technology in the forthcoming election. How will you react to this? 
As much as the present government led by President Muhammadu Buhari has approved the use of technology through the newly signed Electoral Act, anybody calling for the removal of BVAS is calling for anarchy after the election. It is possible for some people to mount pressure on INEC to drop the usage of BVAS and the electronic transmission of results because it is going to truncate their rigging plan.  I love what INEC Chairman, Professor Mahmood Yakubu is saying when he said no go back on BVAS and other usages of technology. God is really working through him. BVAS is here to stay. I listened to Mike Igini, the former Akwa Ibom Resident Electoral Commissioner when he said the chances of rigging has been drastically reduced with the introduction of BVAS. People should come out and vote and their votes will count.