Foremost philanthropist and the General Overseer of Bible Faith General Assembly International, Bishop Emeka Nwankpa has formally declared ambition for Abia governorship.
Nwankpa disclosed this during his declaration rally on Friday at Bende Road, Umuahia, attended by a tumultuous crowd of supporters and other political stakeholders where he unveiled programs that are designed to re-set the State to prosperity, with youth employment and buoyancy.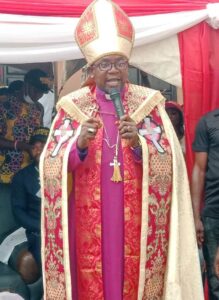 In his speech, Bishop Nwankpa said he was sent by God to rescue Abia State from years of failed leadership and underdevelopment, while expressing disappointment in the state of infrastructure in Abia, which he said has collapsed, despite the huge resources the State generates internally and externally.
The Philanthropist who faulted the poor management and utilisation of major markets in Aba and Umuahia promised to block all revenue leakages if elected; he wondered why civil servants in Abia are allegedly being owed months of unpaid wages, even as he sympathised with pensioners for the poor treatment they were allegedly being subjected to, by the Abia State government.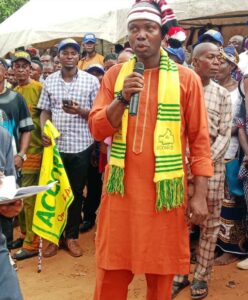 Bishop Nwankpa recalled how his philanthropic activities around the country have spanned over 17 years, but unfortunately, Abia had remained stagnant after 30 years of creation. That is why I will not let any stone unturned as quality education, a functional health system and total development of rural communities must be given adequate priority.
"The Almighty God has mandated me to wipe the tears of Abians; I, therefore, urge Abians to make me their Governor in 2023, under the platform of the Accord Party (AP); it is the right party to actualise this mandate."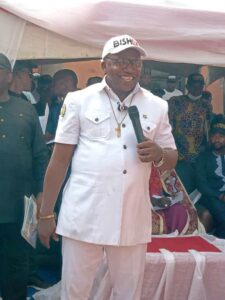 Meanwhile, some beneficiaries of Bishop Nwankpa's philanthropy were also at the rally to pray for his victory in the 2023 race.
Responding, the Abia State Chairman of the Accord Party, Hon Ulu Ogbonna described Bishop Nwankpa as great access any political party would use in achieving victory.
Ogbonna extolled the philanthropic exploits of the guber aspirant, assuring that Accord Party with people like Nwankpa, would sweep all elective positions in Abia State in 2023 and restore people-oriented leadership.