COAS REAFFIRMS COMMITMENT OF COMMANDERS TOWARDS CREATING ENABLING ENVIRONMENT FOR SOCIO-ECONOMIC DEVELOPMENT 
…PRESENTS LIFE ASSURANCE CHEQUES TO FAMILIES OF DECEASED PERSONNEL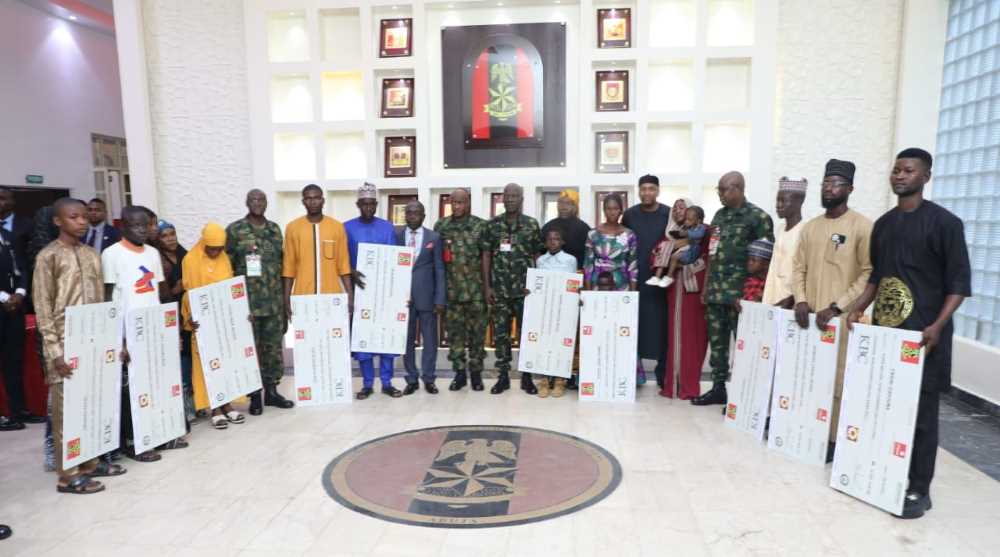 The Chief of Army Staff (COAS), Lieutenant General Taoreed Lagbaja has reaffirmed the commitment and capability of officers and soldiers of the Nigerian Army (NA) in ensuring a safe and secure environment for good governance and socio-economic development, in collaboration with sister services and other security agencies.
The COAS gave the affirmation on Thursday, September 14, 2023, at the closing ceremony of the Chief of Army Staff Combined Second and Third Quarters Conference 2023, at the Army Headquarters Command Officers' Mess 1, Asokoro Abuja.
Addressing the conference further, the COAS averred that the briefs and presentations made during the conference have reinforced the tasks and clearly depicted the challenges ahead of the NA.
He charged all formation commanders to calibrate their strength to deal decisive blows on the nation's adversaries, adding, that the far-reaching decisions made during the conference will propel the NA to redefine its training and operational activities in order to actualize desirable outcomes.
General Lagbaja remarked that the conference provided a veritable platform to review Nigerian Army (NA) training, and operational and administrative activities that directly relate to national security.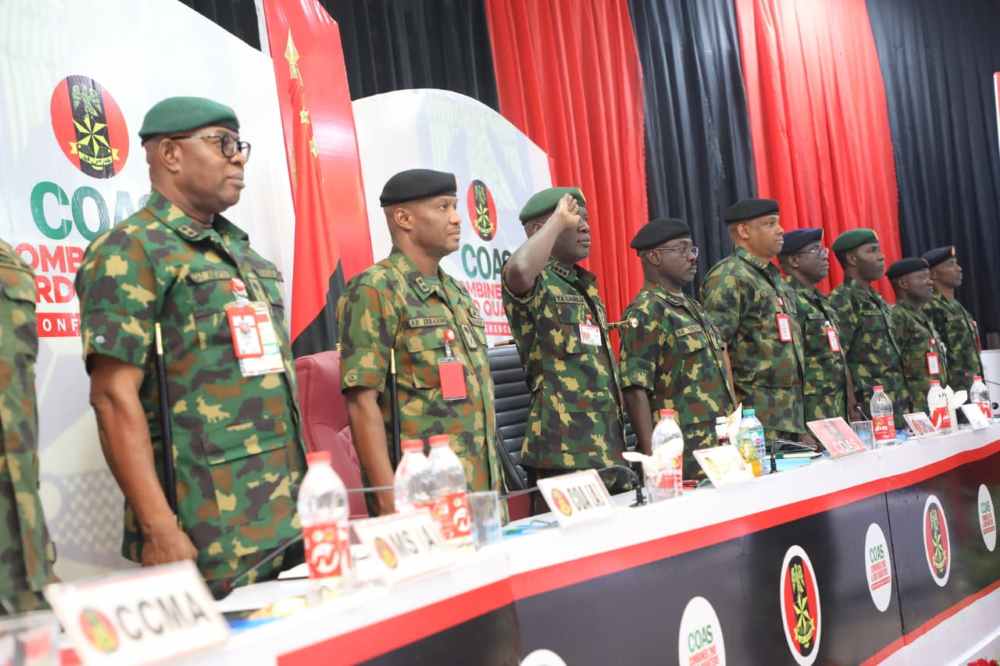 The COAS also presented cheques to 10 maiden beneficiaries of the NA Personal Insurance Scheme in an effort to provide financial security and support to families of personnel, who died in active service.
The gesture by the COAS is an expression of the Nigerian Army's appreciation of the service and sacrifices of its personnel in defence of the sovereignty and territorial integrity of the nation.
Director Army Public Relations, Brigadier General Onyema Nwachukwu, in a statement, said the Army Chief expressed appreciation to the Commander-in-Chief of the Armed Forces of Nigeria for his interventions in repositioning the NA for optimal operational performance.
He pledged the unalloyed loyalty of officers and soldiers of the NA to the Federal Government and the constitution of Nigeria while maintaining that the NA would serve as a good example to other armies.
The high point of the conference was the decoration of the former Force Commander of the Multinational Joint Task Force (MNJTF), Major General Abdul Kahlifa Ibrahim with the National Order of Chad Medal of honour, presented to him by the Chadian Government, during his tour of duty.