CP OWOHUNWA UNVEILS ELEPHANT LOGO AT POLICE HEADQUARTERS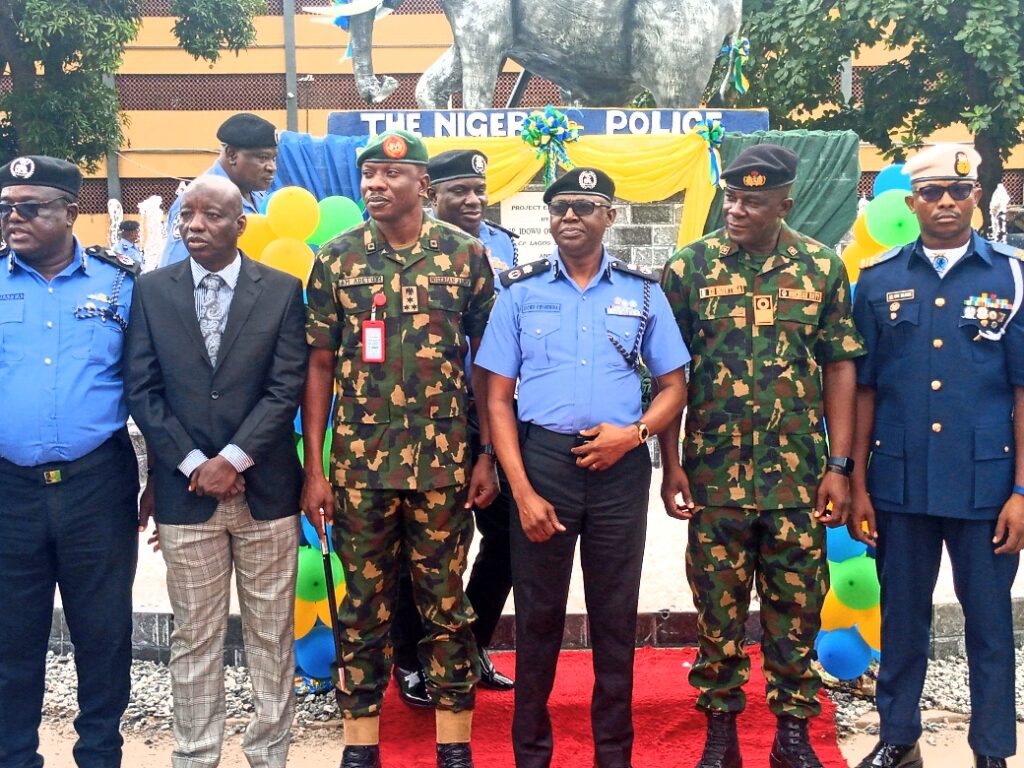 The Lagos State Commissioner of Police, Idowu Owohunwa has unveiled a carved Police logo in the midst of a water fountain.
The event occurred at the Command's headquarters in Ikeja GRA, Lagos on Thursday, July 27, 2023.
In his remarks, CP Owohunwa said the idea was conceptualised after a visit to the former 9 Brigade Commander, Brigadier General Isangubong Akpaumontia, where a Hippopotamus, a similar structure was erected.
He replicated such a symbolic project at the Command's headquarters, using the Police elephant identity.
He said, "With the aid of the former 9 Brigade Commander, I was able to get in touch with the person who did it. The project started about three-four months ago, and now being commissioned as a reality," he said.
He added, "The essence is to remind ourselves anytime we are in the command Headquarters what the Nigerian Police should be, the Elephant – resilience, the Eagle – perseverance and the bating – representing the enforcement authority which would inspire us as officers of the command and aligned with our responsibility, mandate to secure the public through our strength in a most resilient manner which represents the essence of this occasion.
"I am also glad other professional colleagues from other sister agencies are here to unveil the logo with water fountain with me today," the CP said.
Owuhunwa reiterated that with the statue, Police should be seen as rebranding and as a socio component, not about arresting people, adding that the 'essence of where we work should also define our character'.
"What we try to do now as part of the rebranding is being initiated by the Inspector General of Police, Olukayode Egbetokun, he came here to inspect it and he was impressed. I think that's a clear determination to move away or break away from our past and start presenting ourselves more friendly, sociable, and with a more welcoming image; this is just a step towards a new direction," the CP emphasized.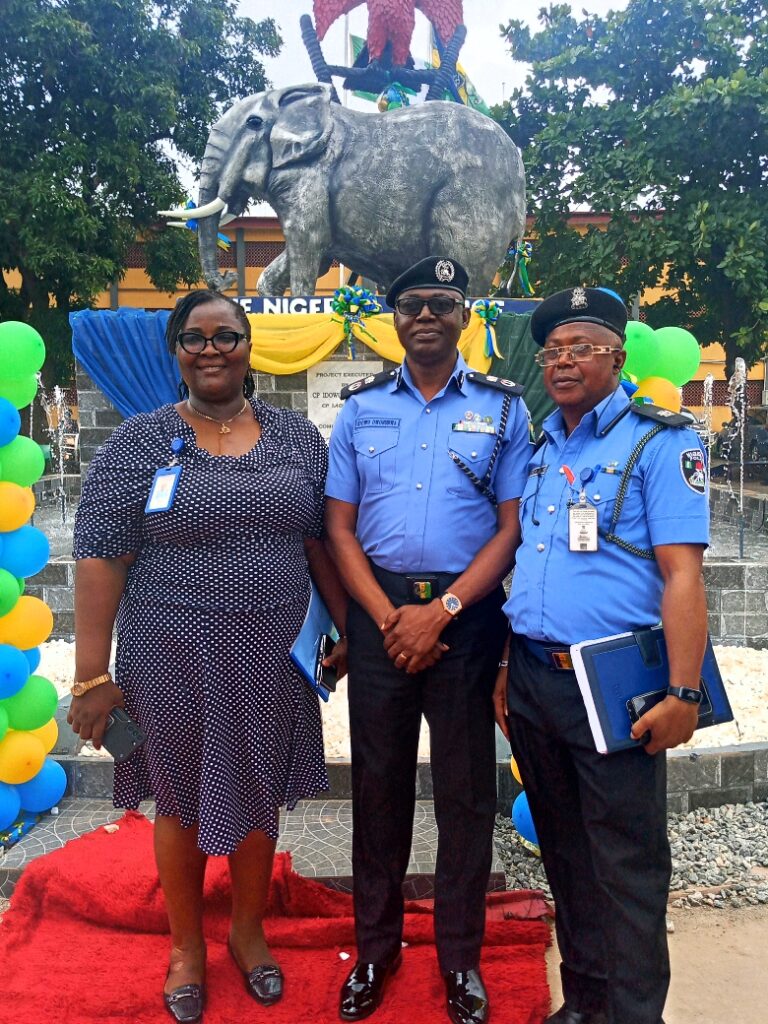 He further emphasized the Command's mandate as involving discipline of erring officers, challenging the citizens to effect change as the Police could not effect that change alone.
"If we are talking about rebranding, altering our culture, and trying to get close to the citizens, the citizens must also do internal soul searching and ask what they are doing that's not encouraging the police to work freely, with synergy and mutual understanding," he stressed.
The CP hinted that the Command will launch a facility to replicate access to the complaints unit in the coming weeks.
"We have gone far in equipping the facility soon to be launched," he observed.
Owohunwa was ably assisted in the task by the Commander, NNS Beecroft, Commodore Otutuga, 9 Brigade Commander, Gen Adegoke Adetuyi, Squadron Leader O. E. Leke, representing the Air Force Commander, with representatives of the Department of State Services (DSS), Deputy Commissioners of Police, Area Commanders and men and officers of the Command.