EX-COMMANDOS CDSS JOS, HOLDS REUNION IN STYLE
…as Gen Augie admonishes them to leverage on a reunion for future task
By Okosun Dennis
The old students of Command Day Secondary School (CDSS), Jos, (Lagos chapter) on Saturday had a lavished reunion in Lagos. The event which was held at the Command Day Secondary School, Ikeja Cantonment, had all the creme-de-la-creme of 1989 sets and other sundry sets of students who have made their mark in different professions.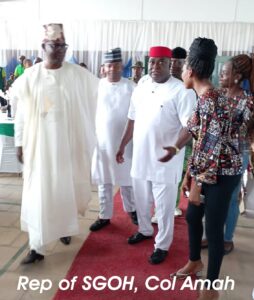 The large Hall of CDSS wore a new look with a well-decorated ambience. The music that billowed out from the massive speakers reflected the love and bond that have kept all the old students together.
Their dress sense was elegant; a verisimilitude of the school uniform they wore years ago with a crested embroidery of school logo whose moto tells the general audience about "discipline and knowledge" acquired over three decades ago that prepared them for the responsibilities of today and in the future.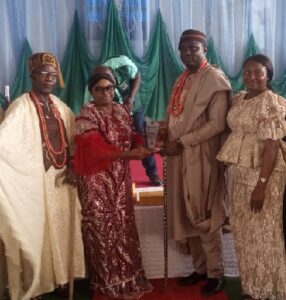 The riveting reunion had as the Special Guest of Honour, the Commander, Nigerian Army Education Corps, Maj Gen Mohammed Augie, who enjoins the old students to use the opportunity of the reunion to chart a new beginning that would galvanise into peace and progress in the country.
Represented by the Chief of Staff, 9 Brigade, Nigerian Army, Ikeja Cantonment, Col Isidore Amah, said that the reunion of this nature is not common to come by. He commended the organisers for their wonderful spirit of camaraderie and brotherliness.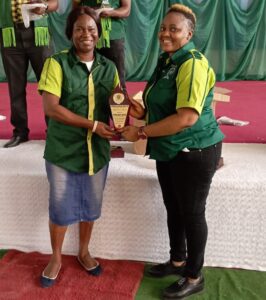 "Reunion like this is not common to come by. It's only those that are alive that witness it. Reunions are not just for merry-making but to have a retrospective view of what we want to do in the future. I thank God for sustaining and giving you the opportunity to come together as one family."
Given his welcome speech, Mr Emmanuel Onyeme, Chairman, Ex-Commandos, Command Day Secondary School Jos, Lagos Chapter, in his nostalgic reflection of the good old days at the college said having left the school about 32 years ago, they were coming together for the first time as one big family.
"I left the school about 32 years ago. Some left 30 years, while some left even 13 years ago. Today, we are coming together as one big family in Lagos. This is the first time we are having our reunion in Lagos, having left Jos a long time ago.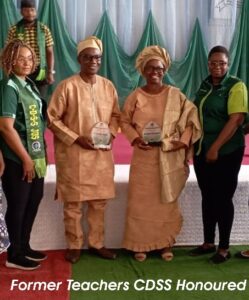 "Destiny brought us together years ago. The journey started as youths but today, we are all men and women of one big family. I want us to celebrate ourselves as one big family.  This is an opportunity to look at what we left far away at Rukuba, Jos. When we recall the memory, we see the friendship of yesterday and the new friendship we are trying to build today.
"Look round, that same brother and sister that both of you would be in the class, that would have buns in his/her pocket with lectures going on and pitching it and both of you will share it together; destiny has brought us together once again.
"To our guest, we appreciate you and the time you are going to spend with us. We have come together for us to go back to that school in Rukuba; especially for what the teachers have given us; that discipline and knowledge.
"On this note, to my teachers, I say thank you very much. We are grateful for the knowledge you imparted on us," he reiterated.
For the host Command Day Secondary School, Ikeja, the Acting Commandant of the School, Major Andekuba Karma, encouraged the ex-commandos not to relent in their oars, adding that as they have formed a formidable unity among themselves, they should in that spirit assist their Alma mater.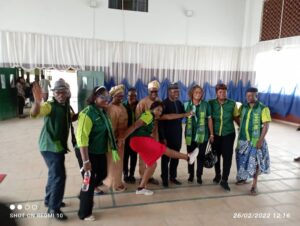 He observed that Command schools generally have done well and what we are seeing today is a testimony. No doubt, this reunion will bring meaningful development to the school, he emphasized.
In that breath, the Deputy Comptroller of Customs, Mrs Josephine Bumbut, who was one of the awardees noted that it was good to come together and add value as infrastructure have decayed and the system has changed tremendously.
During the ceremony, it was a rare opportunity to give awards and honour some of their old teachers, and distinguished ex-commandos that have made giant strides in their various professions which criss-crossed sundry disciplines.
All that started, ended well as all the Ex-Commandos took to the floor with different dancing styles marking an unforgettable day.
Command Day Secondary School, Jos is located at Maxwell Khobe Cantonment, Rukuba, Jos, Plateau state (formerly Rukuba Military Cantonment).