NAVY HANDS OVER THREE SUSPECTED IMPOSTORS TO PANTI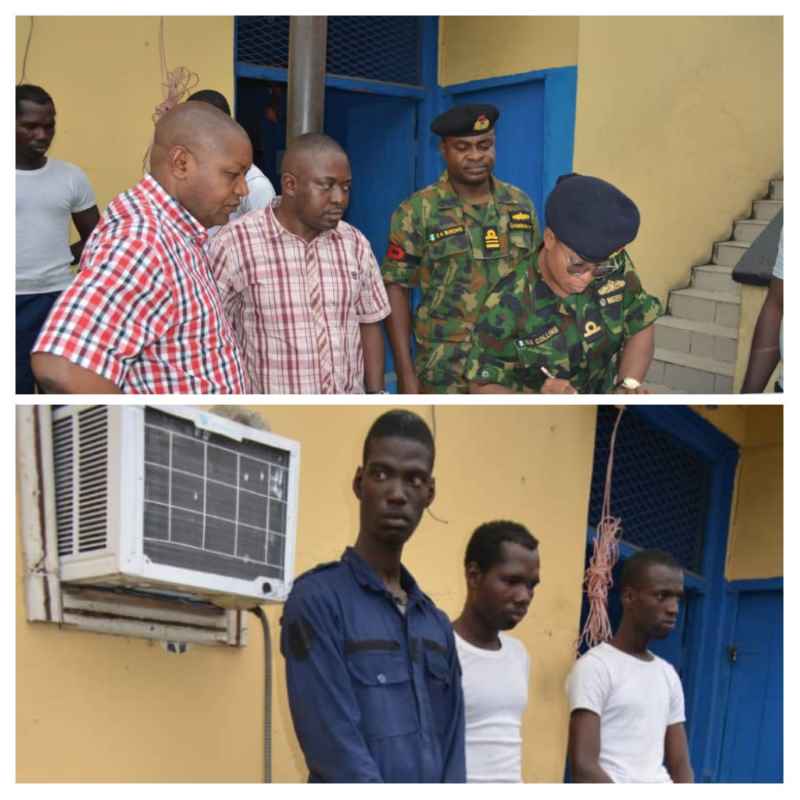 Five days after it had handed some Tantita Staffs to the Nigeria Police for further investigation and prosecution for oil theft, the Nigerian Navy on Tuesday handed over another three suspects to the State Criminal Investigation Department (SCID) Panti, Yaba for impersonation.
The suspects identified as Oladele Opeyemi Daniel, 23, Eriwole Ogunlana, 24, and Mubarak Mayegun, 24, were arrested by the Nigerian Navy Ship (NNS) BEECROFT patrol team for impersonation within the vicinity of Isolo, Lagos State.
In a statement by NNS Beecroft, it was said that the operation that culminated in their arrest was conducted on 1st September 2023, in response to alarming reports of fraudulent individuals featuring the image of Chief of the Naval Staff Vice Admiral Emmanuel Ikechukwu Ogalla in printed posters being circulated.
It said a swift operation was carried out to prevent defrauding the general public through their devious acts.
According to the statement, "The impostors sought to deceive the public into believing there exists a false collaboration between an  illegal security outfit, tagged  "Gallantry Intelligence Corps of Nigeria and the Nigerian Navy."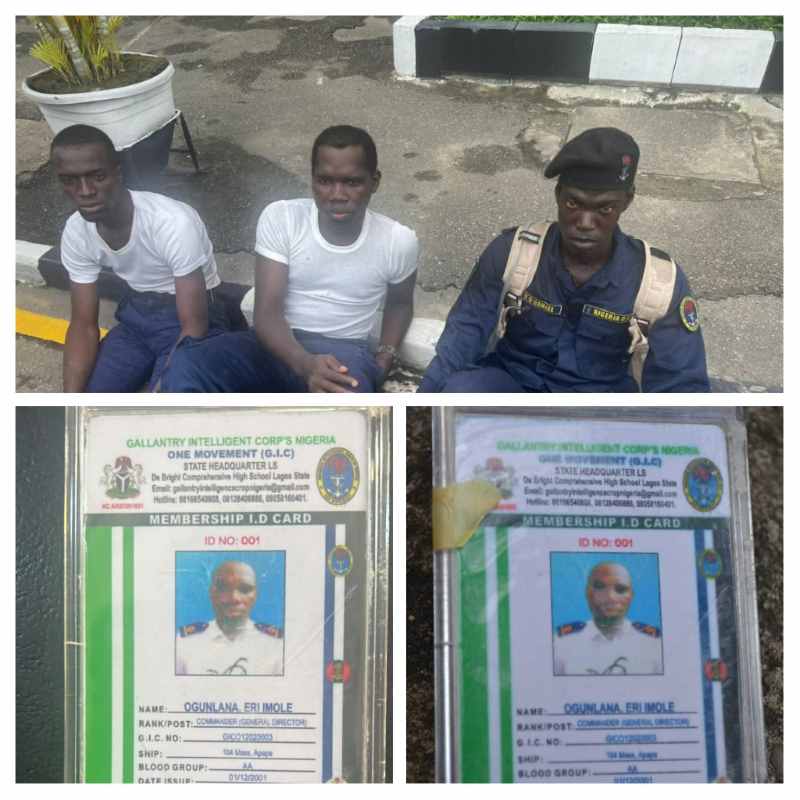 As a result, the Nigerian Navy has appealed to the public to be mindful of "unscrupulous elements, who want to inflict unnecessary hardship by using unpleasant means to lure innocent youths to commit resources for illegitimate employment.
"The Nigerian Navy under the leadership of Vice Admiral Emmanuel Ikechukwu Ogalla, reaffirms its commitment to thwarting all forms of illegality and remains resolute in providing conducive employment for law-abiding citizens to go about their business as well as ensuring safety and security of the public, which is essential for the economic prosperity of our nation."
The force also urged citizens to remain vigilant and report suspicious activities promptly, as this is crucial in preserving the integrity of our defence forces and safeguarding the public from potential scams and fraudulent activities."