NAVY RECOVERS AMMUNITION FROM SEA ROBBER'S CAMP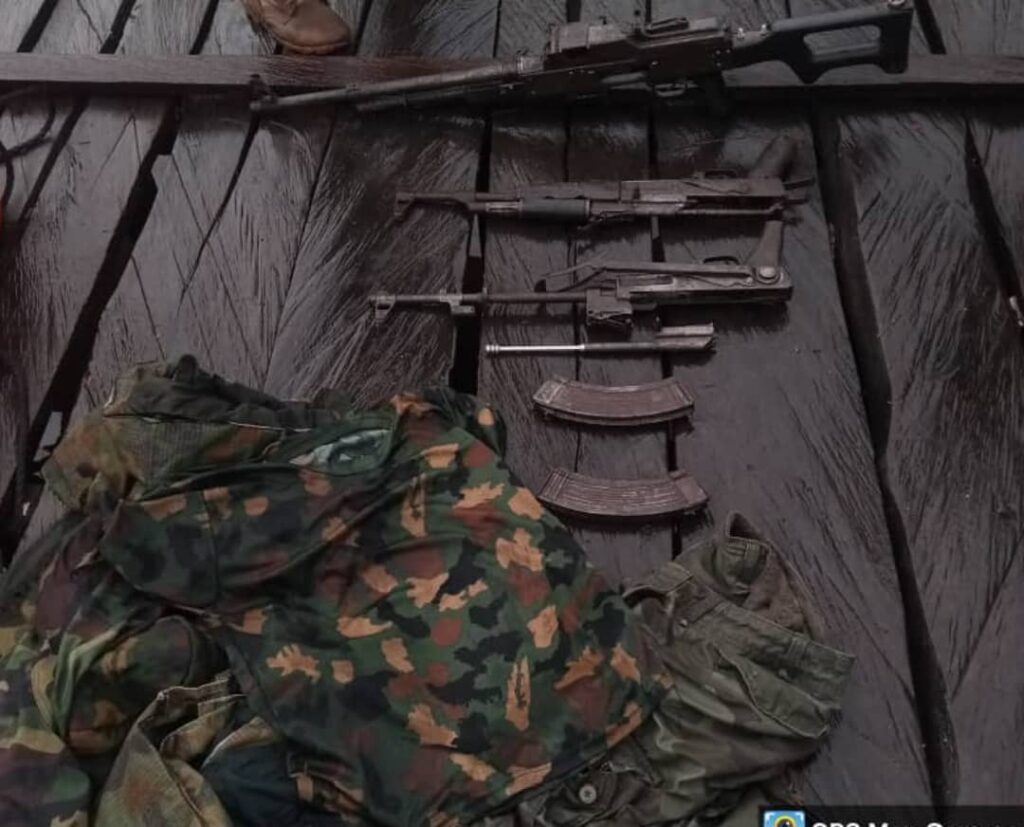 The Nigerian Navy has said that a raid carried out on suspected sea robbers' hideout in the Southern Ijaw Area of Bayelsa State has led to the recovery of dangerous weapons.
In a statement by the Director of Information (DINFO), Commodore Adedotun Ayo-Vaughan on Sunday explained that the sting operation was conducted by operatives of the Nigerian Navy Ship (NNS) SOROH special anti-sea robbery team on Friday by 2 am, based on intelligence reports on the activities of the criminals.
However, no arrest was made as the criminal gangs fled into the bush having sighted the Navy Patrol team gunboats.
During the operation, one General Purpose Machine Gun (GPMG) with 100 links, 2 x AK 47 rifles, one locally made long gun, 2 x Tavor magazines, 11 rounds of 7.62 (NATO), 2 x Cartridge rounds of pump action gun were recovered among others.
Bayelsa poll: Navy raids sea robbers' camp, recovers weapons
Ayo-Vaughan reiterated in the statement that "NNS SOROH at Naval Base, Yenagoa in an effort to rid its Area of Operation of criminality, illegalities, and illegally possessed weapons has sustained operations and aggressive patrols geared towards curbing the menace of sea robbery and piracy as well as Crude Oil Theft (COT) within Nigeria's Maritime Environment.
"The Base has maintained presence at sea and the deployment of surveillance infrastructure to monitor activities within its waters, thus maintaining the sanctity of Nigeria's Maritime domain.
"Notably, NNS SOROH as part of its determination to curb its area of operation of illegal weapons before, during, and after the off-cycle gubernatorial election had on Friday 10 November 2023 by 2 am, raided a suspected sea robbers hideout.
"The base acting on credible information, swiftly deployed her anti-sea robbery patrol team from one of its Naval Security Station (NSS 030) which is at Foropa community in southern Ijaw Local Government Area of Bayelsa State.
"Accordingly, on sighting the Nigerian Navy Patrol team gunboats the suspected sea robbers fled into the bushes.
"During the raid in Southern Ijaw, NNS SOROH special anti-sea robbery team further cordoned and searched the area and recovered, one general purpose machine gun (GPMG) with 100 links, 2 x AK 47 rifles, one locally made long gun, 2 x Tavor magazines, 11 rounds of 7.62 (NATO), 2 x Cartridge rounds of pump action gun.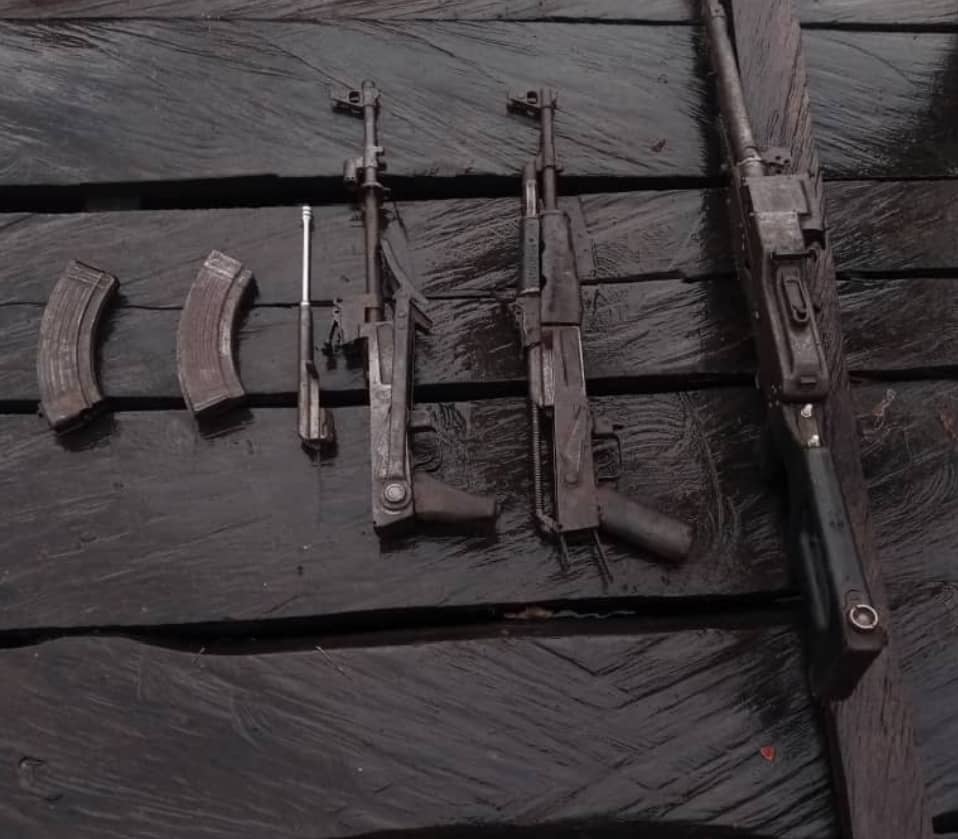 "Additionally, other recovered items include 2 x 200HP Yamaha Engine, 5 x Baofeng Radio, a Small Techno Android phone, one GPS phone, and 3x small techno phone as well as assorted camouflage uniforms. The camp was subsequently deactivated to deny the criminals any shelter within the vicinity.
"The efforts of NNS SOROH, their resilience, and dedication to duty led to the success of the raid operation."
"Accordingly, the Nigerian Navy under the able leadership of the Chief of the Naval Staff, Vice Admiral Emmanuel Ikechukwu Ogalla will continue to conduct such sting operations to resist and arrest criminals desperate to undermine the democratic process, disrupt public peace, or breach the hard-earned Maritime Security during and after the off-cycle election period."
"The Service will continue to cooperate with stakeholders to achieve a peaceful Maritime environment critical for legitimate business by law-abiding citizens towards the national economic development and prosperity," Commodore Ayo-Vaughan explained.