NYSC, IHSD TO COLLABORATE ON HUMANITARIAN TRAINING FOR CORPS MEMBERS
The National Youth Service Corps (NYSC) and Institute for Humanitarian Studies and Social Development (IHSD) are set to train Corps Members on humanitarian services.
This request was made on Tuesday by the President/Chairman of the Governing Council of the Institute, Ambassador Adamu Babangida Ibrahim when he led other members of the council on a courtesy visit to the NYSC National Directorate Headquarters in Abuja.
According to a statement by the NYSC Director of Press and Public Relations, Eddy Megwa, the Chairman of IHSD described NYSC as the only institution that offers selfless community development services to the public, adding that Corps Members' roles in rural development cannot be under-estimated.
He lauded the Scheme for its numerous community development projects by Corps Members over the past fifty years, which has benefitted many communities across the country.
He also applauded the Director General and other Managers of the Scheme for mentoring Corps Members on self-reliance, leadership roles, and societal values.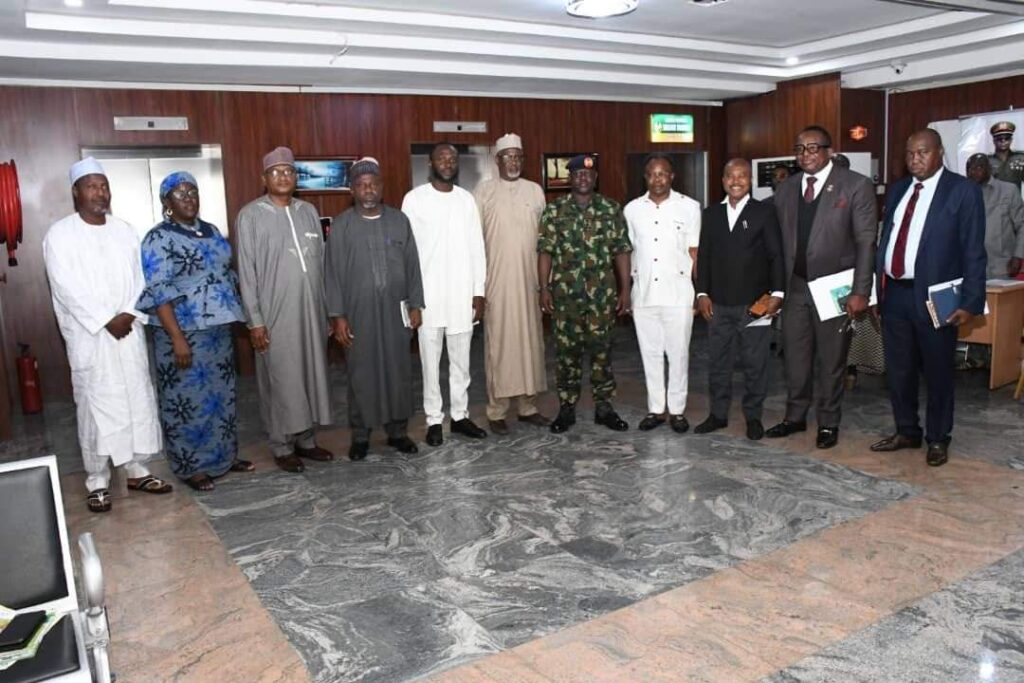 Ambassador Ibrahim added that the synergy with NYSC would enable Corps Members to understand the dynamics and importance of humanitarian and also tap into the potential of building up careers in the sector through volunteerism.
In his remarks, the NYSC Director-General, Brigadier General Yushau Dogara Ahmed said there is a need for professional humanitarians in society.
He commended the council for its efforts since its inception till date.
General Ahmed also promised to look into the request with a view to cement the relationship.