NYSC SEEKS COLLABORATION WITH CHINA ON CORPS MEMBERS' EMPOWERMENT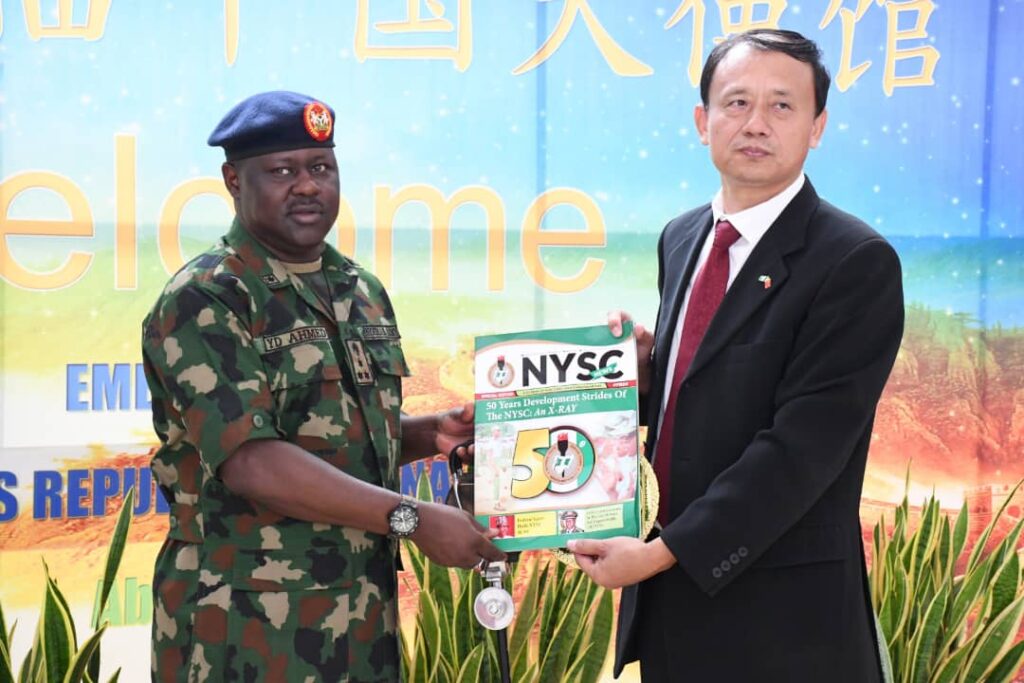 As part of its drive to boost the Skills Acquisition and Entrepreneurship Development (SAED) programme which was introduced in 2012, the National Youth Service Corps (NYSC) has approached the Chinese government, seeking for bilateral ties to further empower Corps members with skills in diverse fields.
This was contained in the remarks made by the Director General of NYSC, Brigadier General Yushau Dogara Ahmed who visited the Chinese embassy in Abuja today.
The NYSC helmsman said that a partnership between NYSC and China in ICT, textile, and agriculture will go a long way in giving Corps Members more opportunities to become self-reliant and employers of labour, which will, in turn, increase Nigeria's gross domestic product.
General Ahmed, who was received by the Cultural Counselor of the Chinese Embassy & Director of the China Cultural Centre in Nigeria, Mr. Li Xuda also sought an opportunity for some Corps Members to visit China to witness the country's cultural exhibition, as a way of exposing them to the wider world.
Earlier, he commended the staff of the Chinese embassy in Nigeria for frequently attending cultural carnivals and other major events organized at NYSC Permanent Orientation Camp, Kubwa, Abuja.
In his response, Mr. Li Xuda stated that China and Nigeria have a long-standing relationship that needs to be sustained.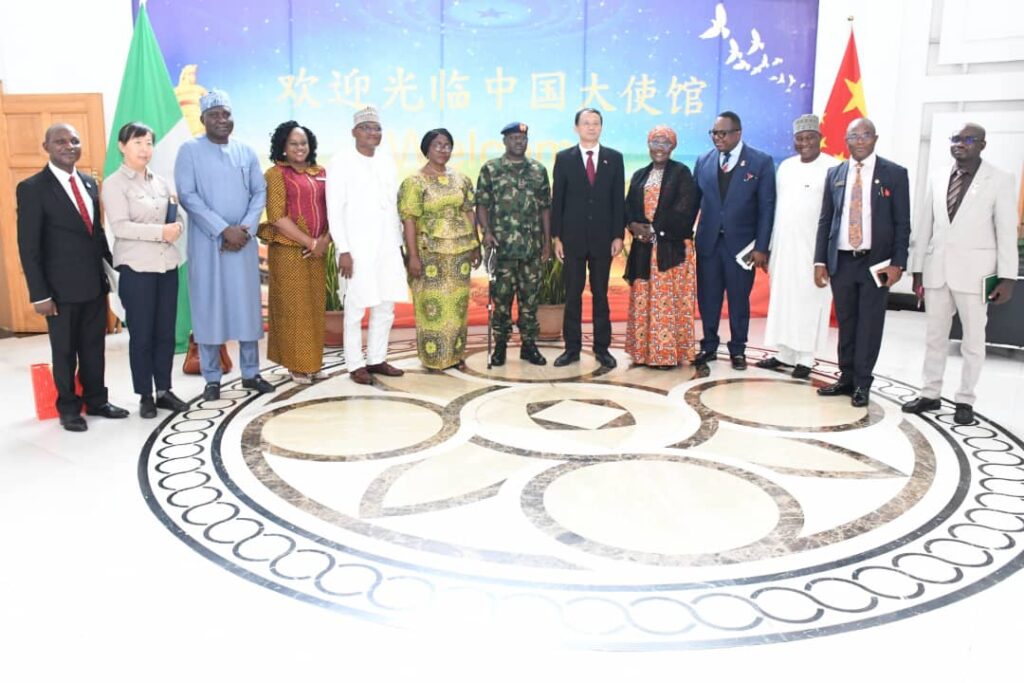 He equally said that the embassy will expeditiously facilitate the actualization of collaboration between his country and NYSC, to ensure that Corps Members are given the opportunity to learn more, especially in the areas pointed out by the NYSC Director General.
He assured his guests that the embassy will go a step further to ensure the possibility of Corps Members going to China for training in some reputable industries.
Mr. Xuda also revealed that China has an agricultural demonstration centre in the outskirt of Abuja which NYSC can take advantage of to train Corps Members in agro-allied businesses.