POLICE RECRUITMENT PORTAL RECEIVES 547,774 APPLICATIONS ONE WEEK TO CLOSURE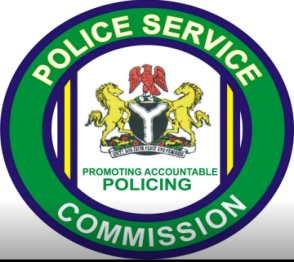 With just one week to the close of the Police recruitment portal, the Police Service Commission (PSC) can confirm that a total of 547,774 applications for recruitment into the Constable Cadre of the Nigeria Police Force have so far been received.
The portal, according to a statement by the Head, Press and Public Relations, Ikechukwu Ani, is expected to close on Sunday, November 26, 2023, having been opened since October 15, 2023, covering the mandatory six weeks requirement for such exercise by the Federal Character Commission.
The PSC noted that out of the 547,774 applicants, 358,900 were successful and qualified for the next round of the recruitment process which includes the physical, credentials, medicals, and strict background checks of the applicants.
A total of 84,606 applicants were rejected for overage. Applicants are expected to be between the ages of 18 and 25.
Kaduna State maintained its first position as the state with the highest number of applicants with 40,272 with Anambra State still stuck in the last position with 1664.
Adamawa State is second with 36,398 applications, and Borno State is third with 32,048. Benue State with 31,122 is fourth, Katsina State with 30,202 is 5th, Bauchi State with 30,604 is 6th while Kano with 30,004 is 7th.
Ebonyi State with 2132 applications is next to Anambra from the rear, followed by Lagos State with 2324 applicants. Bayelsa state is 4th from the rear with 2651 while Abia has 2796 and 5th from the rear.
Dr. Solomon Arase, CFR, retired Inspector General of Police, expressed his satisfaction with the number of applications already received. He observed that it is obvious that Nigerian youths have decided to show incredible interest in pursuing a career in the Nigeria Police, a development he said augurs well for the "new Police we are building".
He appealed once again to the youths of the South-East to change their indifference to Police work, insisting that embracing anti-government criminal gangs would not lead them anywhere.
He advised that they should be concerned about what becomes of the region in the future as no development can thrive in terror-ravaged communities.
He noted that the Commission will do its best to ensure that the recruitment is strictly based on defined criteria with merit and justice prevalent throughout the processes.