PRESIDENT NHS, HYDROGRAPHER OF NAVY HARPS ON COLLABORATION TOWARDS OPTIMIZATION OF BLUE ECONOMY POTENTIALS IN NIGERIA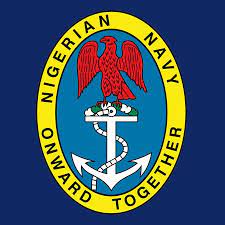 The President of the Nigerian Hydrographic Society (NHS) and Hydrographer of the Navy, Rear Admiral Ayò Olugbode conferred with members of the society in a seminal gathering aimed at advancing the hydrography profession in the country on Friday, September 15, 2023, at Apapa Boat Club, Lagos.
Director of Information, Commodore AO Ayo-Vaughan, in a statement, said part of the interactions were centered on ways and means to deepen multidimensional collaboration within hydrography professional clusters and cohorts towards enabling the full optimization of the blue economy potentials of the country.
According to him, the gathering provided a platform to rekindle the commitment and enthusiasm of NHS members and concerned stakeholders in the development of the functional and operational knowledge of hydrography in the country.
He said, "This is pertinently so due to the enabling role hydrographers must play in enhancing Nigeria's maritime aspirations, particularly with the recent establishment of the Federal Ministry of Marine Resources and Blue Economy.
"Basically, the key issues at the event revolved around the need to restructure and rebrand NHS for enhanced hydrographic service delivery in Nigeria. It was also agreed that there's a need to improve NHS' visibility on social media platforms with a view NHS to becoming more proactive in hydrographic advocacy in Nigeria and within the wider Gulf of Guinea sub-region.
"Additionally, proposals were made for NHS' 2024 Fiscal Year, making it imperative for members to resolve all outstanding issues before the end of December 2023.
He also said plans were also concluded on the need to hold an NHS Annual General Meeting sometime in 2024. Different responsibilities were thus given to members towards building collective approaches on how to move the Society forward, with clearly defined expected timelines and deliverables.
On his part, the President and Hydrographer of the Navy assured members of his unwavering dedication to moving NHS to greater heights and affirmed the unflinching support of the Chief of the Naval staff towards improving Nigeria's hydrographic capacity for improved maritime safety and security towards enhancing Nigeria's national economic growth and prosperity.
The meeting ended with participants agreeing that the event would become a significant turning point for NHS, as robust plans had been articulated to usher in a new era of dedication and commitment to quality hydrographic service delivery in Nigeria to forge a resilient, progressive, and united NHS."