SAFETY SIGNATURES CEO CYNTHIA GREGG BAGS DOCTORATE DEGREE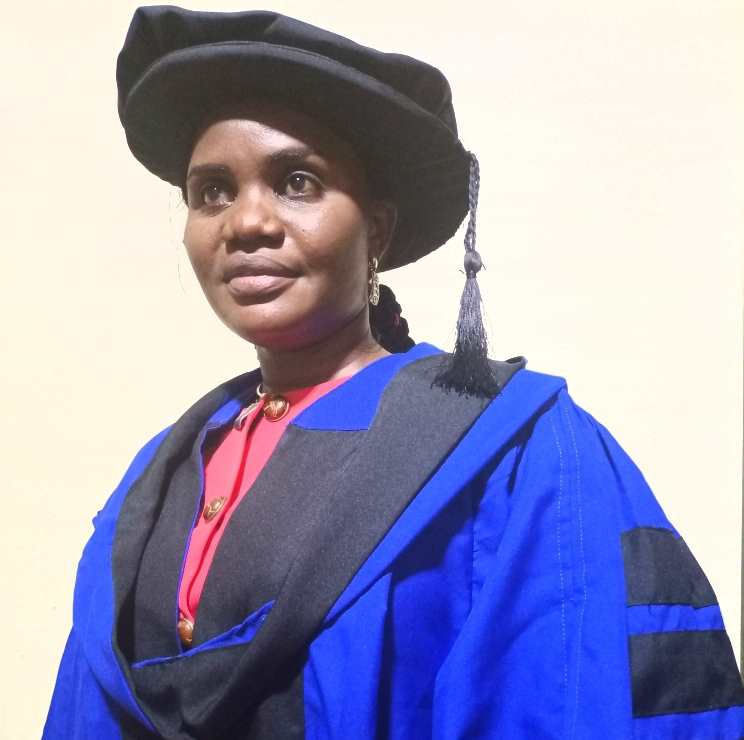 The Chief Executive Officer and Managing Director of a Grade 'A' Security Company in Nigeria, Safety Signatures Limited, Deaconess Cynthia Gregg has bagged an Honorary Doctorate Degree from the AMES Christian University, Florida, USA in affiliation with the International College of Ministry [AMES ICM Bible College]. She was decorated on Saturday, September 11, 2021, in Ibadan, Nigeria.
The Honorary Doctorate Degree in Ministry came in recognition of her contribution to humanity through the Cynthia Gregg Foundation and to the Church.
Dr. (Dcns) Cynthia Gregg, a security expert with over fifteen years of experience and a philanthropist has distinguished herself in her career and redefined the business of security of lives and properties in Nigeria and across the World.
In an exclusive interview, Dr. (Dcns) Cynthia Gregg said; "This is a reward for long years of service to humanity, unparalleled excellent service delivery and professionalism. It is a call to double my effort".
Speaking further, she said: "It's a new responsibility to do more for mankind. I'm inspired as each day passes by; I have plans to make positive impacts on the lives of the needy and lift as many indigents out of Poverty".
"I will use my wealth of knowledge and experience to continually contribute to nation-building, a safer Nigeria and collaborate with the government security agencies in the country in the fight against crime and social vices", she reiterated.
Dr. (Dcns) Cynthia Gregg fulfilled all the requirements to be conferred with an Honorary Doctorate Degree: She has been found worthy in learning, letter, character, and profession.
In the last two decades, Dr. (Dcns) Cynthia Gregg has made significant contributions to youth empowerment and self-development in Nigeria. Dr. (Dcns) Cynthia Gregg's social Intervention initiative is second to none; as such, the award is well deserved.
Over the years, Dr. Gregg through Safety Signatures Limited has offered top-rated and qualitative service, upheld integrity, and built and retained trust with Clients and prospective customers across Niger.
She, however, restated the company's commitment to excellence, training, and retraining of its personnel to catch up with the evolving security needs and challenges confronting private individuals, corporate organizations, and the Country at large.
Dr. (Dcns) Cynthia Gregg is a Graduate of Theatre Arts and Mass Communications from the University of Benin, Nigeria. She holds an Advanced Diploma Certificate in Security Operations and Management from the University of Lagos. She had her Executive Master of Business Administration [MBA] at the Common Wealth of Learning, Canada.
Dr. (Dcns) Cynthia Gregg is also a Graduate of Lagos Business School; and a Fellow of the Institute of Security, Nigeria. She is also a member of numerous professional bodies in Nigeria and overseas.
A consultant, seasoned facilitator, and trainer for local and foreign organisations, she is a Lecturer at the Redeemed Christian Church of God Bible College, Lagos, Nigeria, and an ordained Minister of God in the Redeemed Christian Church of God.
Dr. (Dcns) Cynthia Gregg has bagged several awards at home and abroad. Among them are the Fellowship Award of the Nigeria Institute of Industrial Security, the Most Distinguished Woman Award in the Private Security Sector in Nigeria, and the Citizen Leadership Excellence Award as the Most Outstanding and Resourceful Security Expert of the year 2020, organized by Citizen Communications Network.
Dr. (Dcns) Gregg is happily married and blessed with wonderful children. She loves teaching and singing.
https://any.peopleandpowermag.com/safety-signatures-ceo-cynthia-gregg-bags-doctorate-degree/