ARASE RECEIVES LEADERSHIP OF RTEAN, CALLS FOR ROBUST PARTNERSHIP TO FIGHT CRIMINALITY IN NIGERIA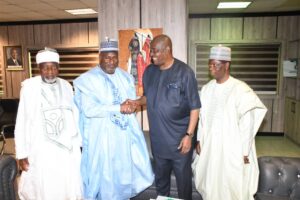 The Chairman of the Police Service Commission (PSC), Dr. Solomon Arase, retired Inspector General of Police, on...
The National Association of Online Security News Publishers (NAOSNP) has called on the leadership of the Nigerian...
The Acting Comptroller-General of Customs, Bashir Adewale Adeniyi, has paid a courtesy visit to the Acting Inspector...