THISDAY EDITOR DECORATES A NEWLY PROMOTED AIRMAN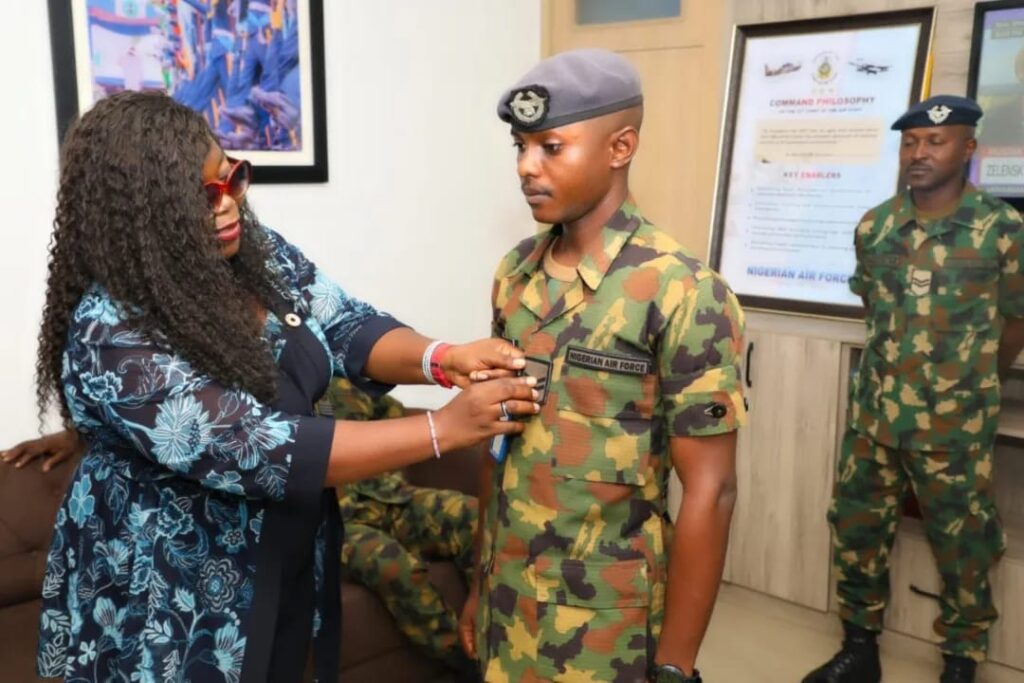 The Group Feature Editor, ThisDay Newspaper, Mrs. Chiemelie Ezeobi, has called on newly promoted airmen of the Nigerian Air Force to work harder to promote the image of the Nigerian Air Force.
While decorating one of the four airmen who were recently elevated to the next ranks at the Headquarters, Nigerian Air Force, Abuja, on Wednesday, September 6, 2023, Chiemelie, urged them to mentor the younger and upcoming ones, reminding them that "if you can't impact anyone around you, then you are just occupying space."
She thanked the Director of Public Relations and Information (DOPRI), NAF, Air Commodore Edward Gabkwet, for giving her the opportunity as a Special Guest of Honour to decorate one of the four newly promoted Airmen, and, at the same time, commended them for their ebullient service to the nation.
Reminding the younger airmen that the "Pen is still mightier than the Sword," stressed that "without the Information Unit, the activities of the NAF would remain in obscurity."
Expressing her satisfaction with the honour done her, Chiemelie, who is also a Defence writer, thanked Air Commodore Gabkwet for the hand of fellowship extended to media men.