CYNTHIA GREGG IDENTIFIES QUEST TO DOMINATE AS CAUSE OF PROLIFERATION OF SMALL-ARMS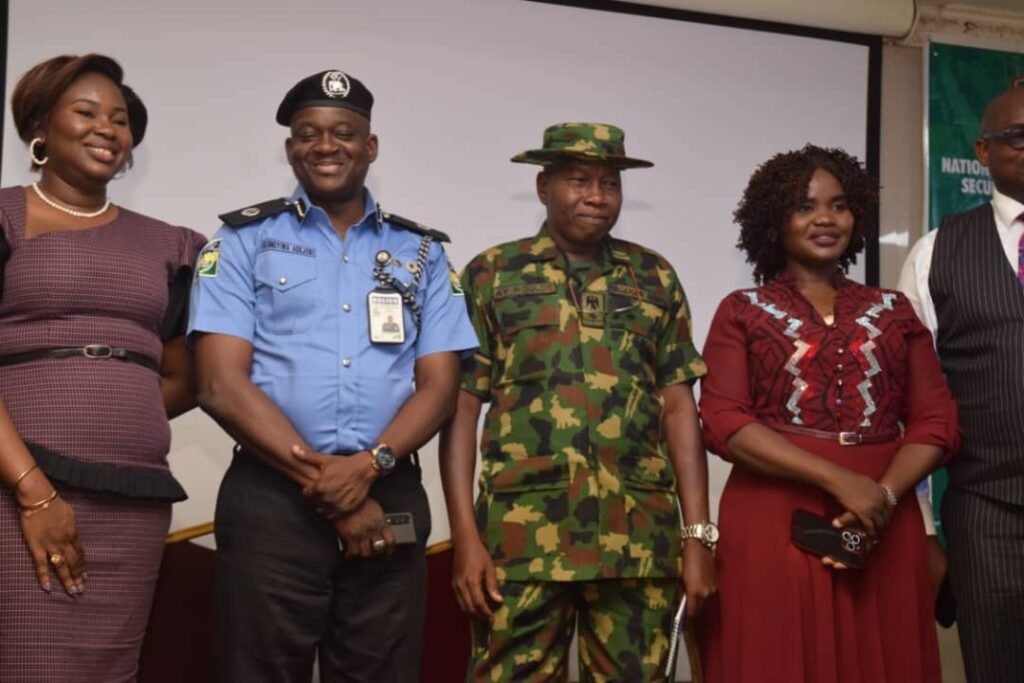 A security expert and Chief Executive Officer, Safety Signatures Limited, Dr. Cynthia Gregg, has identified the need for individuals to have dominion over their fellow man as one of the reasons for the proliferation of small arms and light weapons in the Nigerian Civil space, thereby resulting in insecurity and unsafe habitation.
Gregg made the observation while participating as one of the panelists during the 2023 National Security Conference of the National Association of Online Security News Publishers (NAOSNP), on Thursday at the Civic Centre, Lagos.
The security practitioner noted that the issue of small arms and light weapons in the hands of non-state actors has become a major concern to all and sundry as killings abound, affecting both men in uniform and their civilian counterparts in the country today.
"We have noticed that in our society today, the person who carries the weapon is the most feared, and so because everyone wants to be feared, wants to dominate and intimidate the other person, they go to any length to acquire illegal weapons. That explains why when a robber encounters someone, the first thing they do is brandish a weapon or unleash some brutality to subdue their victim. It is the norm, unfortunately," she said.
She further called on the public to encourage and help law enforcement agencies to carry out their duties by saying something when they see something and advocated community engagement to deal with the challenges of the proliferation of lethal weapons in the hands of non-state actors.
Again, Gregg lauded the efforts of NAOSNP in using its platform to propagate safety and security through fruitful engagements with relevant institutions and reportage of credible security stories as well as advocacy through its enviable conferences.