The FCT Emergency Management Agency (FEMA), has appealed to owners of public and private facilities in the Territory not to barricade emergency exits within their establishments.
The Director-General of FEMA, Alhaji Abbas G. Idriss made the call at a workshop on developing disability-inclusive disaster preparedness and response plan organised by Survive Fistula Healthcare Foundation in collaboration with Christoffel Blinden in Abuja.
Idriss emphasized that there must be a clearly marked area for exit in the event of an emergency.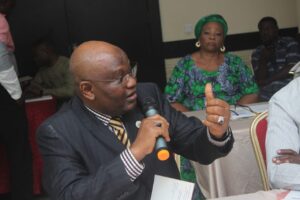 The FEMA boss further urged Nigerians to imbibe and develop the culture of safety, noting that this is the only way to ensure our safety.
"You must learn to ask questions if you are in a public building where the emergency exits are and alternative way for People With Disability (PWD)." He said.
He frowned at a situation where commercial motorists carry two persons in the passenger seat of their vehicles, stressing that it was against the culture of safety.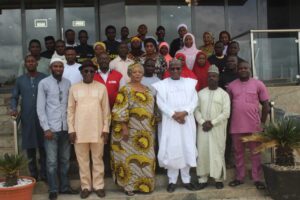 He noted that,  while either natural or human-induced disasters have become daily occurrences in society, it is possible to mitigate the impact of disasters through imbibing the culture of public safety.
He assured of the Agency's commitment to include persons with disabilities in Its emergency response plans.
Idriss urged communities in the FCT to develop early warning signs peculiar to their environments to ensure disaster risk reduction.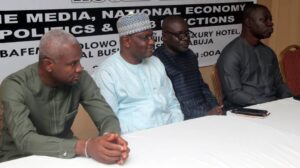 The FEMA boss added that the Agency would always accord priority to the evacuation of children, women, the aged, and persons with disabilities in an emergency situation.
In another development, Alhaji Abbas Idriss challenged the media to improve on its reportage through investigative journalism.
He was speaking at the Daily Asset 5th Anniversary Round table in Abuja, titled: "The Media, National Economy, Politics  And The 2023 Election."
Alhaji Idriss described as unfortunate the peddling of fake news on social media, noting that the mainstream traditional media was not left out.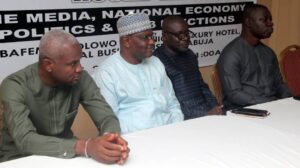 He also noted the undue interference and censorship of the media by owners and appealed to journalists to work towards owning media outfits.
In a statement by the Head, Public Affairs, Nkechi Isa, the DG stated that one of the tools that politicians use is media ownership.
"When you tune to the media today, you will see them dancing to the tune of the owner".
"This is the only way you can write on your own and maintain the truth."
On the delivery of the dividends of democracy, Idriss said Nigerians can keep politicians on their toes by taking an interest in projects cited in their communities.
"Any project that does not address the needs of the people should be reviewed." The statement reads.