WORLD PEACE DAY: NSCDC PREACHES TOLERANCE, NON-VIOLENT DISPUTE RESOLUTION AMONG NIGERIANS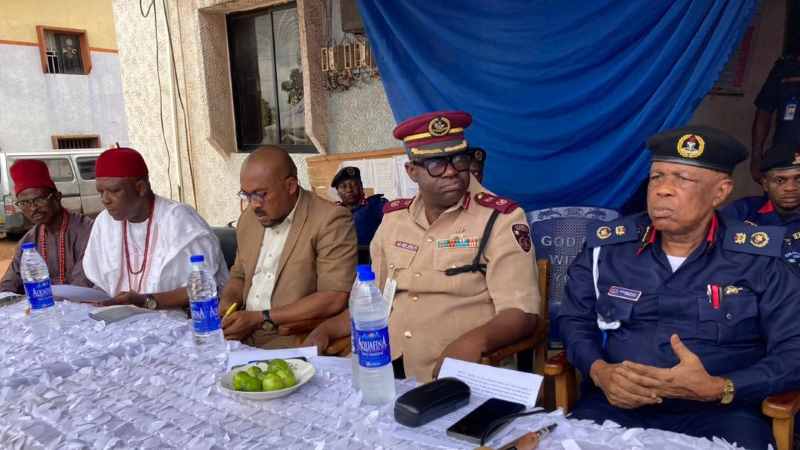 In commemoration of the 2023 International Peace Day, the Nigeria Security and Civil Defence Corps (NSCDC), has urged Nigerians to strive for the establishment of peace and make it sustainable for the sake of humanity.
The Anambra State Commandant of NSCDC, Mr. Edwin Osuala, made the call on Thursday during the 2023 International Day of Peace celebration at the State Command Headquarters, Awka.
In a statement by the Command's Spokesperson, DSC Okadigbo Edwin, the NSCDC State helmsman explained that the 2023 theme "Actions for Peace: Our Ambition for the #GlobalGoals for Peace" focused on how the Sustainable Development Goals are essential to preventing Conflict and maintaining peace.
He also said that the theme underscores the collective urgency for unity and peaceful resolution of disputes.
Mr. Osuala appealed to members of the public to utilize the importance and essence of establishing the Peace and Conflict Resolution Unit of the NSCDC in addressing any differences they may have, as well as play a part in building a peace culture that will last for generations to come.
"As we celebrate, may we reflect on what the Peace Day is asking us to do?  In essence, Peace Day is asking us to adopt non- non-violent approach to problems, because they are always best solved through dialogue and negotiations. We should try to be part of the solution and not part of the problem. Therefore, I expect us to preach peace and ensure it reaches everywhere in the country through our voice and actions" he concluded.
In his paper presentation, Dr. Ken Nweze Agajelu said peace could be achieved through the culture of tolerance, acceptance, patience, and ensuring justice worldwide. He noted that the 2023 theme was carefully selected as a call to action that recognizes individual and collective responsibility to foster peace.
"Fostering peace contributes to the realization of the Sustainable Development Goals (SDGs) and achieving the Sustainable Development Goals will create a culture of peace for all. The SDGs aim to bring us closer to having more peaceful, just, and inclusive societies, free from fear and violence" he concluded.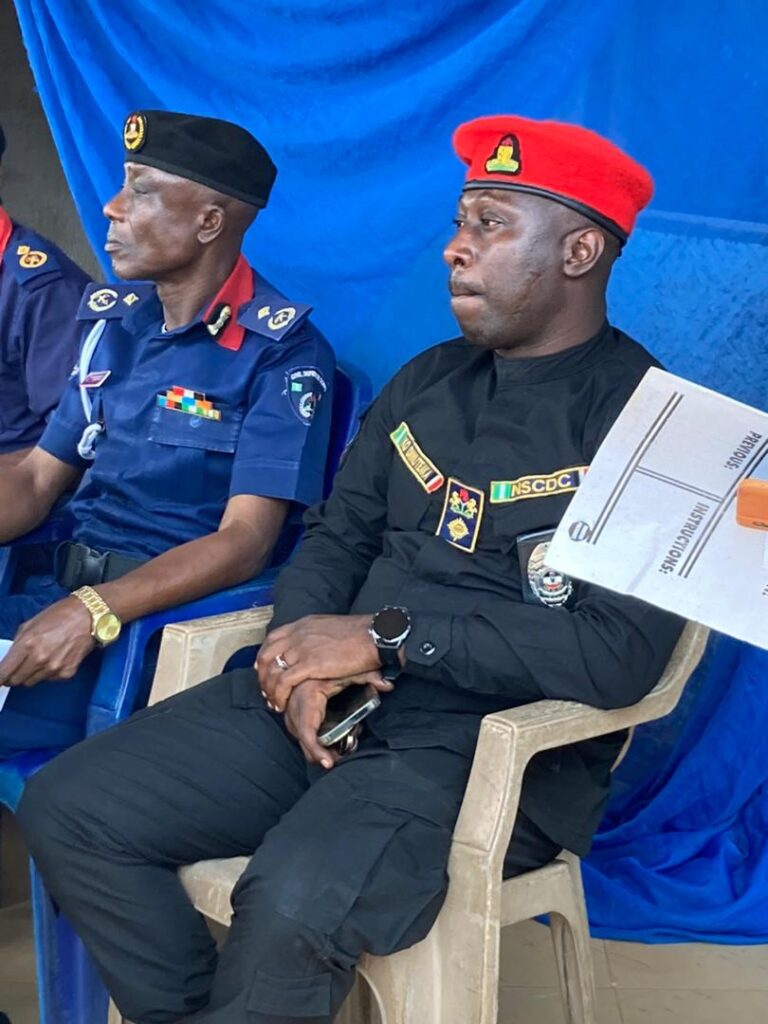 In his welcome address, the head of the Peace and Conflict Resolution Unit, Assistant Commandant Emefu Julius, said peace is essential for the world to maintain law and order and for people to live a life without strife. He called on citizens to make peace with themselves and with others by being considerate to ensure the peaceful coexistence that is desired by all generations.
The celebration began with a peace walk around the Awka metropolis, public sensitization, and lectures as part of the events planned to commemorate the day.
The  International Peace Day celebration established in 1981 by a unanimous United Nations resolution,  provides a globally shared date for all humanity to commit to Peace above all differences and to contribute to building a Culture of Peace.
Goodwill messages were received from ACG Solomon Iyamu, the ACG in charge of NSCDC, Zone K Awka, Mr. Irelewuyi  A. A. Sector Commander, FRSC,  Mr. Prince Child Njemenze, Representative of NDLEA, DCI Anumba Mercy, representative of Comptroller,   Nigeria Immigration Service, Anambra State Command, and Chief Ken Chukwurah, representative of Dr. Gibson Nwosu OON, the Eze Uzu II of Awka and other invited guests.